WHAT WE DO / EVERYTHING DiSC® AUTHORISED PARTNER

Everything DiSC is a personal development tool measuring your staff's preferences and tendencies based on the DiSC model
Everything DiSC is the leading profile test that shows where each of your people sits in the DiSC model. The assessment is completed online, and your teams can then undergo virtual or in-class learning to understand their results and how they impact others.
The Everything DiSC test is built upon 40 years' research and experience, and fosters collaboration within teams and improves performance.
Corporate Growth Consultancy is an Everything DiSC authorised partner, working with businesses like yours across the UK and abroad to produce meaningful and positive results.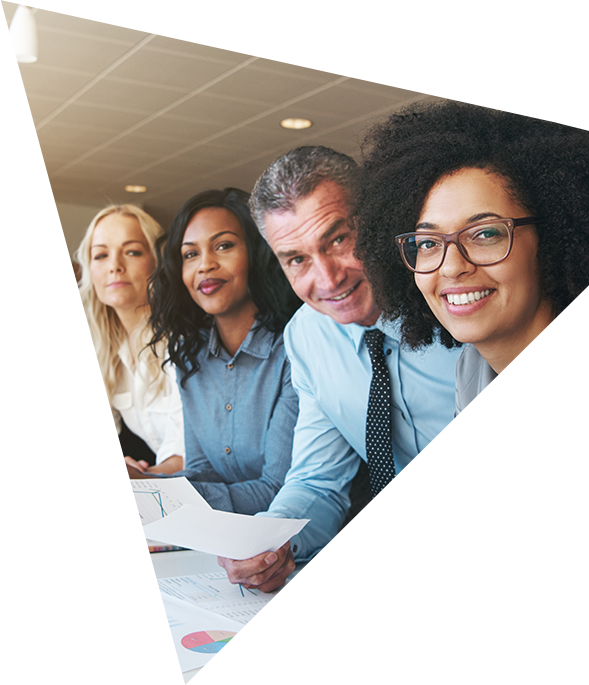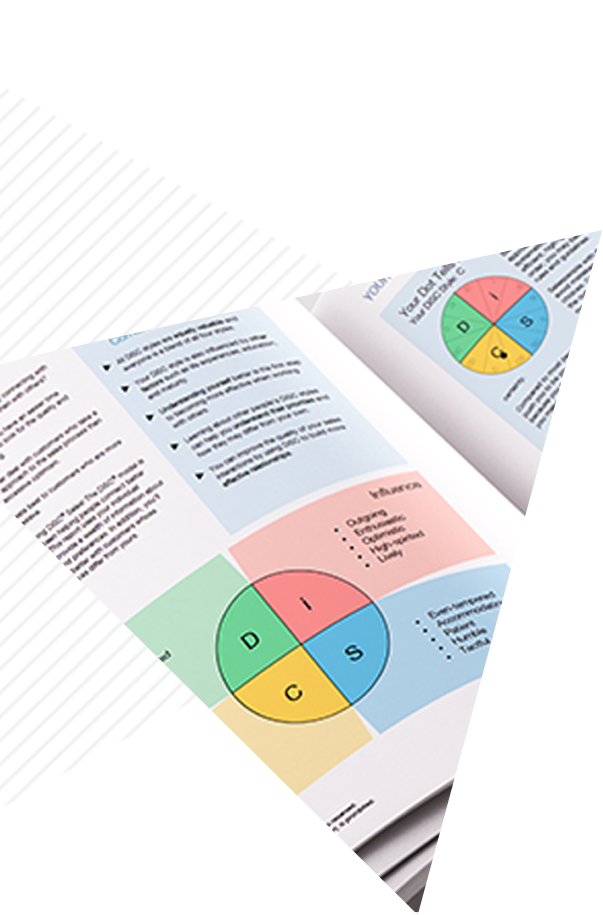 Bespoke Everything DiSC profiles with in-depth action plans
Order your Everything DiSC assessment here. If you need more than one, get in touch because we may be able to apply a discount and help you monitor your staff's progress.
Once everyone has completed their profile assessments, we can produce comparison reports or organise group training to help your staff understand their results and lead them to work better together.
We tailor this training to your business so that your teams get the most from it.
View Assessments

WE'VE SUCCESSFULLY WORKED WITH A WIDE RANGE OF ORGANISATIONS
Hear what our customers have to say,
we're proud of the work we do
Mary has worked successfully with us on a couple of projects. She is always extremely professional and uses her skills very well to listen to our requirements and offers pertinent advice, direction and workable solutions. Her work has helped us to continue to improve the quality of everything we do at East Norfolk Sixth Form College. I have no hesitation in recommending Mary and Corporate Growth Consultancy.

Dr Catherine Richards

Principal, East Norfolk Sixth Form College
We have used Mary numerous times for various training needs. She is an excellent communicator and facilitator bringing a right blend of necessary information with practical experience. Through her work with Ofsted she also brings a helpful insight from an inspector's viewpoint. She gears the training content to our needs and all levels within the Practice. Her professional yet relaxed style helps to put the message across in a friendly, but effective way. We will undoubtedly continue to use Mary's services and would highly recommend her.

Kevin Bernard

Practice Manager, Botesdale Health Centre - Suffolk
I wouldn't hesitate to recommend Corporate Growth Consultancy. Mary is very insightful and comes with a vast amount of experience covering a wide range of sectors. Once I'd completed my course I was extremely motivated with a clear vision on areas for improvement to help achieve my goals.

Jon Small

Company Director, Shout Creative
Professional, experienced and fluent..
Mary is very professional, very knowledgeable and clearly has a great deal of experience. She talks fluently about business and identifys quickly where strengths and weaknesses might be.
I really enjoyed the profile assessment on the Everything DiSC too, which was really quite accurate and made me think a little more about how I approach customers in my business. Additionally it showed where I'm a bit weaker and how my customers might view me. Very detailed and interesting reading..
I would definitely recommend Mary to anyone looking to improve their business, from sales and organising through to staff training and cohesion.

Jason Houghton
Used well this product could have a positive impact on your sales targets and goals!
I found the DiSC Sales Profile assessment intriguing, and as I was honest, useful. Although I was aware of some of the information provided in the results, it was good to have it reinforced from a third part as it felt more impactful, especially as it made me think about how others may perceive me from a business point of view and how that could be damaging to my business. I found the strategies for interaction helpful and how to use interaction planning to make my customer sales technique more effective.

The facility on myEverythingdisc.com is useful too for recording personality traits of clients, used well this could have a really positive impact on my business.

I wouldn't hesitate to recommend Mary Aslett and Corporate Growth Consultants.

Angela Adams