Mary Aslett successfully passed the examinations and courses on 7th January 2022 to become a Mental Health First Aid Instructor and can now deliver course in physical and virtual classrooms at levels 1,2 and 3. Mary Aslett last week successfully passed the examinations and courses to become a Mental Health First Aid Instructor and can now deliver Ofqual regulated certificated courses in physical and virtual classrooms at levels 1,2 and 3.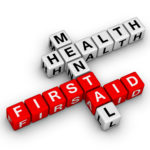 Mary has worked in learning and development for over 35 years and has always had a special interest in mental health and the impact on learning.  Mary took part in a virtual classroom course at the beginning of January to increase her knowledge of mental health and in particular mental health first aid. She successfully passed all the examinations and is now a qualified Mental Health First Aid Instructor, able to deliver Ofqual regulated courses in Mental Health First Aid offered by First Aid Awards Ltd.
Mary is keen to pass her knowledge on to others and enable them to have a greater understanding of mental health and reduce the stigma so often seen in society.
Each year approximately 1 in 4 people in the UK will experience a mental health condition and at least 1 in 6 employees experience common mental health problems in the workplace. Research has shown that work is the biggest cause of stress which can stop people performing at their best.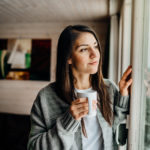 Mental health conditions are often hidden due to stigma and fear of discrimination and research has shown that a culture of fear and silence around mental health is costly to employers.  The Health and Safety Executive (HSE) guidance 'First aid needs assessment' refers to mental health in the workplace.
Ofqual regulated qualifications at levels 1, 2 and 3 provide employees with the knowledge to recognise a wide range of mental health conditions and learn about the support/therapy provided by professional healthcare providers.
The choice of level depends on the level of knowledge required.  The level 3 course is ideal for mental health first aid champions in an organisation.
The level 2 award in first aid for youth mental health is suitable for anyone who actively connects with children and young people such as parents, carers, teachers, youth group leaders and young adults. It covers topics such as depression, self-harm, eating disorders and bullying.
Learners will not diagnose or treat mental health conditions as this can only be carried out by healthcare professionals but will gain the knowledge to identify when a person may have a condition and know where they can go to get help.
For more information about any of the courses, please get in touch with Mary Aslett.  Call her on 01379 308690 or reach her by email: Mary@corporategrowth.org.